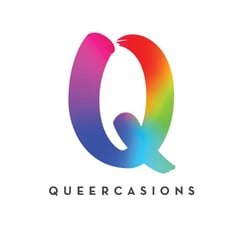 Back to Shop
Free to Love
$

5.00
(PG) INSPIRATIONAL EQUALITY CARD Artwork By Andy Hoven
This is a message about the new marriage laws passed in Australia. It celebrates love, freedom and equality.
300gsm card
150mm x 105mm folded landscape
Printer in Melbourne, Australia
Packaged in a crystal clear cello bag with white envelope measuring 125x175mm
Please allow two days for delivery, if you require it any sooner please get in touch and we will do our best to meet your deadline.
Single card - $5.00
About the artist:
Andy Hoven is a young, queer artist from Melbourne, Australia, with a passion for portrait illustration, printmaking and painting. Studying a Diploma of Visual Arts at NMIT, an Advanced Diploma of Visual Arts at RMIT, and commencing a Bachelor of Fine Art in 2018, Andy's education provides a strong foundation for his art practice.
Engaging with the mediums of screen-printing, etching and painting, Andy's work is an exploration of the often complex relationship between homosexuality, depression, and anxiety. Drawing primarily upon his own personal narrative, interviews and observational drawings of fellow gay males also inform his work. Emphasis is placed on identifying a shared psychological and emotional language within the LGBT community. Through gestural mark-making, Andy conveys a sense of heightened anxiety and tension. While his oil paintings exploit high intensity colour, his prints often employ a monochrome palette. The aim of Andy's work is to highlight the conflicting energies reflective of the gay male experience. Ranging in scale from intimate concertina books to monumental oil paintings, his collection of work invites closer inspection.
Andy has participated in several group exhibitions, and illustrated resource magazines.