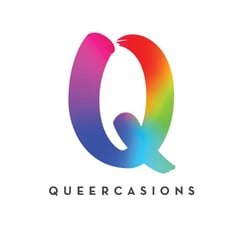 Back to Shop
From Our Family to Yours
$

5.00
(PG) FAMILY CHRISTMAS CARD Artwork Tara McKenzie
This is a family friendly Christmas card showcasing that families come in all shapes and sizes.
300gsm card
150mm x 105mm folded landscape
Printer in Melbourne, Australia
Packaged in a crystal clear cello bag with white envelope measuring 125x175mm
Please allow two days for delivery, if you require it any sooner please get in touch and we will do our best to meet your deadline.
Single card - $5.00
About the artist:
Tara McKenzie is an artist located in Melbourne, Australia. She studied at Swinburne University, completing her bachelor degree in Multimedia Design and has since been working as a freelance designer and illustrator. Tara's artwork was exhibited in Illustrators Australia exhibition 'Paper to Pixel' in 2017 and was co-illustrator to children's book 'Teote and the wall" written by Marita Davies. Not only does she create digital illustration but she also sketches, collages and paints with traditional mediums such as water colour, acrylic and oil paints. Things that inspire her are animals, family, history, travel and will always add an element of retro to her artwork.